They say you never get a second chance to make a first impression so why aren't more of us giving our look a second look?
What worked for us in our 20's and 30's doesn't always make us look our best when we've made it to the top of the corporate ladder, raising a family, or running our own business. Our wardrobes, cosmetics, and accessories tell the world whether ready or not for anything that it'll throw our way.
Here are some ideas to bring out your youthfulness and always show your best self:
1. Fill Your Wardrobe With Timeless Fashion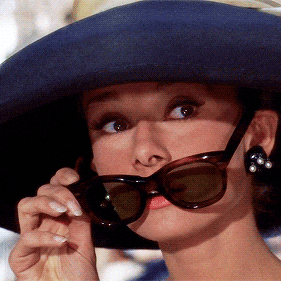 Timeless fashion always wins over what's currently in style. You'll save money and your wardrobe won't be old news after only a few months (and the small fortune you spent on it). Instead of one new pair of shoes or that dress you've had your eye on in the store window, aim for a few basic pieces that you can accessorize with anything. Some ideas might be floral prints, leather, a little black dress, black high heels, and a trench-coat.
2. Get Rid of The Comfort Clothes:
Everyone has them. Your favorite woolen nighty that you slip into on a "fat" day, after a breakup, or when everything else is in the laundry. It seems like the perfect friend: always there and ready to provide you comfort when you need it. But your favorite piece, whether you can admit it or not, is killing your vibe. Every time you wear it, in public or at home, you make it too easy to ignore everything else. I recommend you give away or sell anything that makes you look frumpy and not well put together. If you have good memories, store it away but remove it from your closet!
3. Go Shorter, Hair Style:
Ask any woman what she thinks of when she remembers herself young and she'll most likely say long hair. But as we age and lose more fat in our faces, our long tresses can make us look more tired. Aim for a shorter cut with multiple layers that nicely frame your face. You'll look your best for any role you take on.
4. Stop Using Heavy Eyeliner:
Heavy eyeliner, especially in black, attracts more attention to your wrinkles and dark circles. Opt for brown or grey for a softer look.
5. Sunshine, Get Out of It:
Who didn't go to spring break in college?! Those great memories of the sun, sand, and surf will last forever in your mind and if you keep repeating them: on your skin. The sun's harmful effects to the skin through UV exposure often bring sunspots and early signs of aging. But don't worry, we're not telling you to avoid the beach, just make sure to always use sunscreen on your face, arms, hands, and neck and only go before 11 and after 4.
6. Keep it Loose But Not Too Loose, Clothing Guide
Avoid anything too form-fitting or too baggy. A full length mirror will help you see if anything is bulging out or makes you look completely shapeless.Try adding a belt to lose dresses that will accentuate your figure. If you're only wearing it to look younger but you don't feel sexy in it, then that is all you and everyone around you will see. Also, remember the rule of thumb, loose top with form fitting pants and a flowing skirt with a tighter top.
7. Avoid Dark Lipstick
Lipstick can help define your full lips but your best bet is lip liner with a colored gloss. Anything too dark or light may draw attention to the lines and creases around your mouth.
8. Avoid Powder Based Foundations
Foundation should be kept light and clean. It may be best to apply spot treatment to problem areas instead of covering the whole face which can draw out lines and wrinkles. Avoid powder based foundations as they can look to heavy.
9. Blush, How To Use It
Blush should be used in moderation, and a small amount of cream based ones on your cheekbones is the best. Apply it along with a little bit of bronzer for a healthy, youthful glow.
10. Eye Shadow 101:
Matte eye shadow is always your friend over shimmery or sparkly eye shadow. Brush it along your eyelids. Sparkly eye shadow should only be used on the inner corners of your eye or the ends of your brows to make them look bigger.
11. Moisturize The Right Way:
In our younger years, we try hard to control oil production and prevent breakouts but as we get older, we need added moisture. The right moisturizer balances out our skin so choose a light, oil-free one that won't clog your pores.
12. Don't Touch!:
Treat the skin around your eyes with care. Be gentle as you remove your makeup every night and poke, rub, and pull them a lot less when applying it.
Editors'

"Top 5"

Wrinkle Creams of 2016
DermaSet set out to perfect one product only, focusing all of their attention to their rather popular all-in-one "3D Anti-Aging Renewal" cream since 2012. It's been amped-up to replace up to 6 different products and help its…
Editor's Score:9.6/10
Perricone MD Cold Plasma
Dr. Perricone's Cold Plasma is the company's attempt at an "all-in-one" anti-aging treatment. It claims it helps correct the ten most visible signs of aging: wrinkles, enlarged pores, dryness, redness, discoloration, u…
Editor's Score:7.4/10
StriVectin-SD
StriVectin-SD has been a popular player over the past few years. I imagine mostly because of it's price point. However, it's filled with a lot of well known age-fighting ingredients. Now, I assume Strivectin-SD changed its…
Editor's Score:7.1/10
Revive Defensif Renewal Serum
We all know that most serums work best at potentially making your face feel tighter but what about providing adequate moisture? ReVive Defensif falls somewhere in between. When applying Revive Defensif Renewal Serum I did feel a &…
Editor's Score:6.7/10
Sisleya Global Anti-Aging Cream
Sisley-Paris is a French company, one of the first to include botanical active ingredients as well as essential oils in beauty products. Some say the founder was a pioneer in developing new moisturizers based on research from his …
Editor's Score:6.0/10